Affiliate
Program
Do you have a blog, a magazine, a newsletter, a Facebook page or a website dedicated to food and wine and don't know how to monetize it?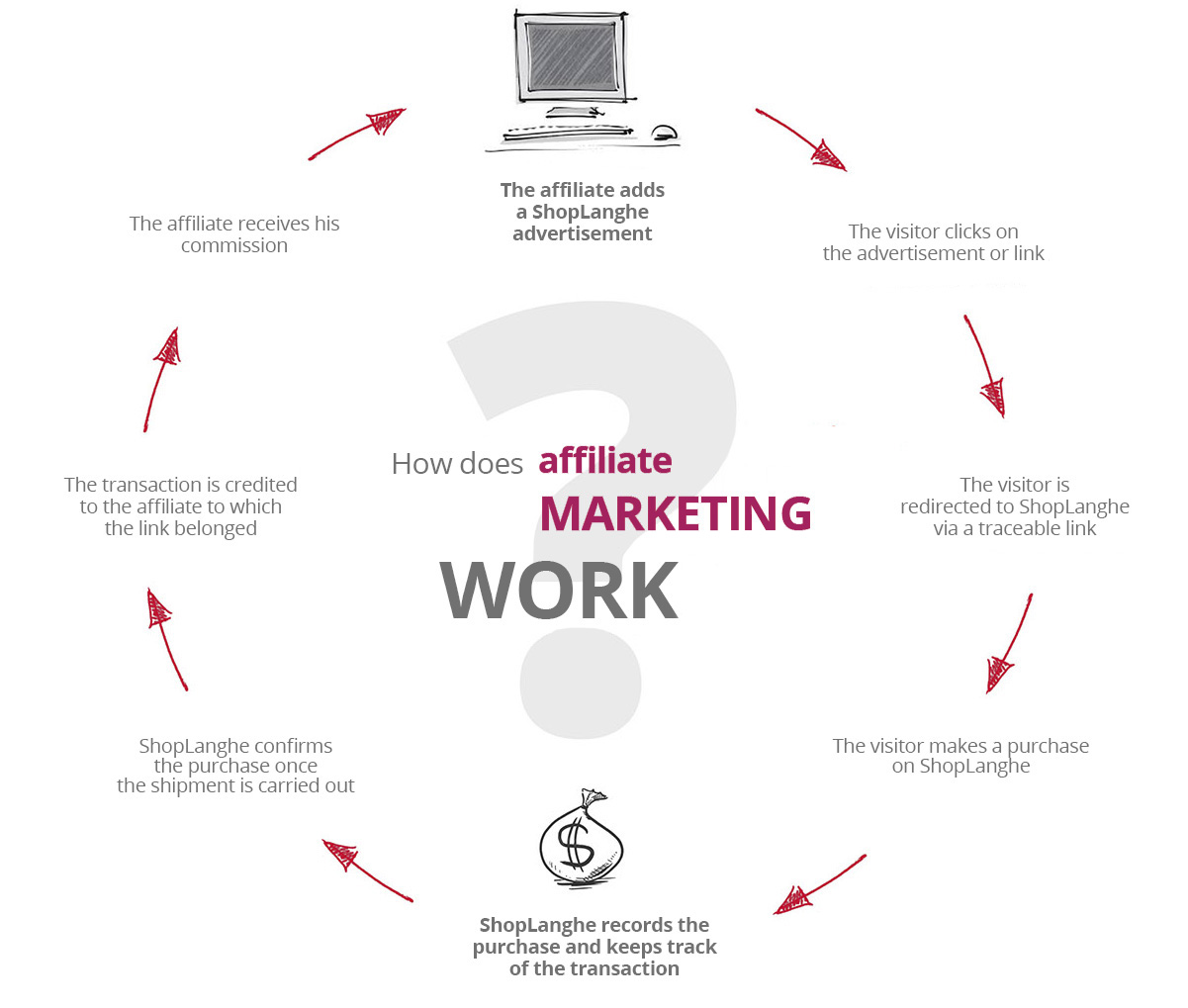 If you've already tried AdSense advertising but you didn't get the desired results because your traffic isn't sufficient, you could try a more targeted and more profitable way to monetize your website.
Through an affiliation with ShopLanghe you'll receive a 5% commission on sales.
Step #1
Join the program
Sign up for our affiliate program. Few data is needed: email address, username and password of your choice to be able to join.
Once the data is sent, your account will be active immediately.
Step #2
Create your Affiliate URL
In your Affiliate Area you will find a special code similar to ?shp=X, this is your affiliate code.
You can use the automatic URL generator to create URLs to use on your website, or create your own URLs manually.
Step #3
Use your affiliate URL on your website
Once you have your affiliate URL, you will have to use it on the platform of your choice.
If you have a website or a blog you can use it in an article or page to link ShopLanghe, alternatively you can also publish it on Facebook, Twitter or a Newsletter.
Step #4
Earn with commissions
When people who visit your website or Facebook page will click on your affiliate URL and arrive on ShopLanghe, a cookie will be downloaded to their computer.
If within 30 days these people make a purchase on our site, you will be rewarded with a commission of 5% of the purchase.
Step #5
Monitor your statistics
In your Affiliate Area, you will find everything you need to monitor the statistics: you will see how many visits you have brought through your link, how many of these visits have turned into orders, and how much you have earned.
Payments will be made by bank transfer.
FAQ
Is membership for the Affiliate program free?
Yes, membership in the Affiliate Program is completely free and without any commitment.
What is the commission?
The commission is 5% on all orders placed by visitors who arrive on our website via your affiliate link.
How long after the visit can a customer place his order?
After visiting ShopLanghe via your affiliate link, a user has 30 days to place an order for you to be awarded a 5% commission.
Can I advertise using my affiliate link?
Yes, there are no limitations for this. The important thing is that it doesn't compete for keywords that contain terms of our brand such as "Langhe.net" or "ShopLanghe".
On which platforms can I promote my affiliate URL?
On all the platforms you want: content sites, Facebook pages or Twitter accounts, blogs etc. Surely you will get more success if your site already deals with food and wine. Promotions on websites with sexual or pornographic content, or that incite violence or illegal actions, are not permitted.
Where can I find the Terms of Use for the Affiliate Program?
You can find the Affiliate Program Terms and Conditions on this page.
If I need help or other information?
You can contact us by clicking here.