Truffles and wine
pairings
A few tips to toast to truffle, also at home: you don't need to be a great chef to eat and drink like a royal!
Did you know that pairings between truffles and wine actually don't exist?
Truffles are considered a condiment, so it is important to choose the wine that best suits the dish on which this precious underground mushroom will be grated on.
Here are some suggestions for a lunch or dinner to suit a king.
Fried eggs
A simple recipe that will enhance the scent of the white truffles from Alba.
Porcini or Ovoli (Caesar's mushroom) salad
These delicious mushrooms that are ideal for both cooked and raw dishes. To enjoy them at their best along with the white truffles from Alba, we suggest you to eat them in salads.
Prestigious wines, characterized by a fine and persistent perlage.
Refinement in bottles, on the yeasts of the second fermentation, gives the sparkling wine the typical scent of bread crust. In the mouth it's fresh and dry.
White risotto
The most simple version of a risotto. A dish with a delicate taste and its heat will enhance the aroma and rich taste of truffles.
An important red wine with a ruby color tending to garnet; it offers fine fragrances that recall sweet spices. The taste is warm, enveloping and balanced. It's a medium tannic wine, which tends to soften as it matures.
Tajarin (fettuccine) with butter
A specialty from the Piedmont cuisine, this pasta is characterized by its subtle layers. It cooks quickly and after seasoning with butter it goes extremely well with truffles.
A light and pleasant wine with a ruby red color and violet hues. The bouquet is delicate and recalls flowers and red fruit. The flavor is dry, harmonious and pleasantly bitter.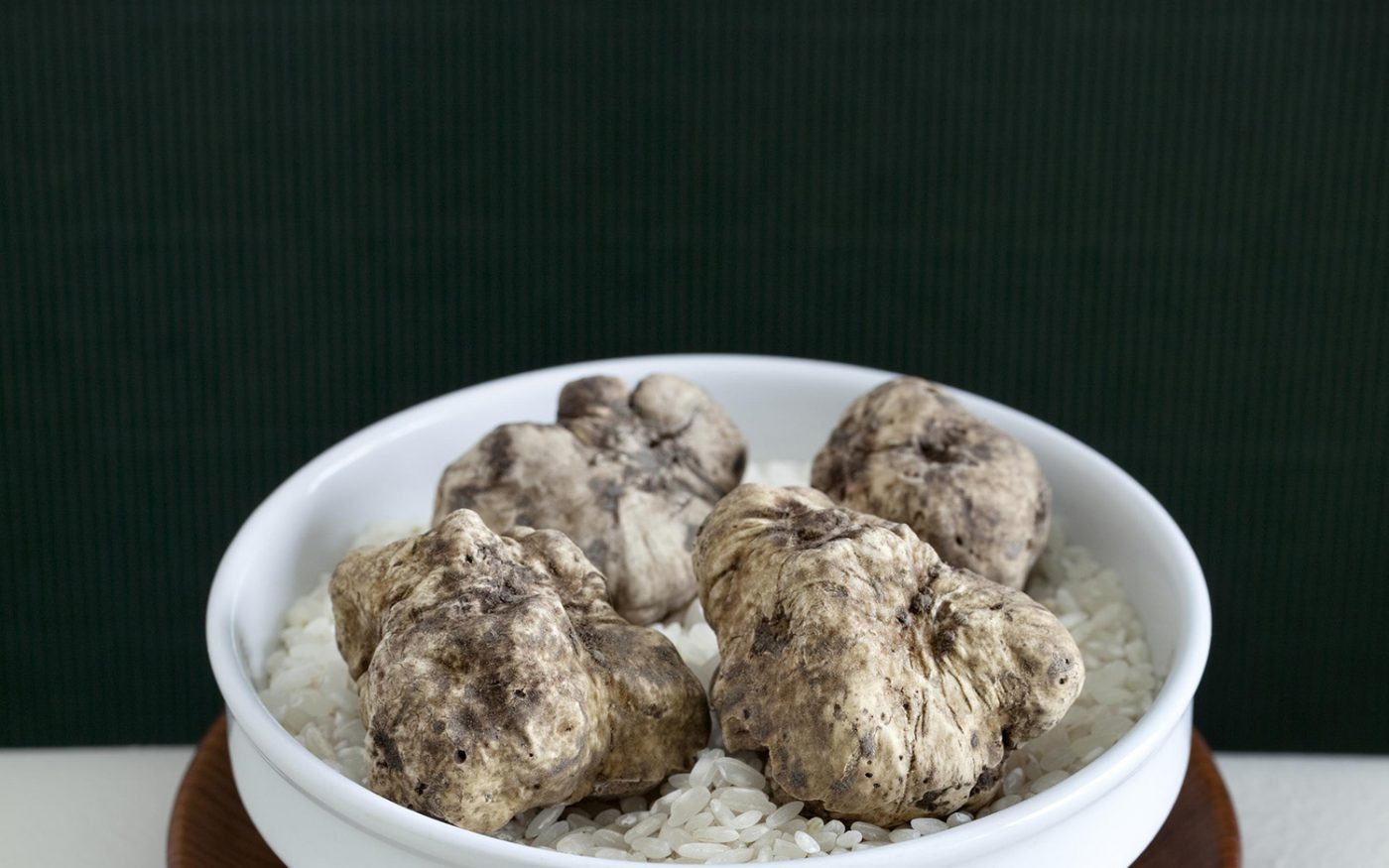 Fresh Truffles
From Langhe directly to your home
We ship them fresh via express courier, in specific packages that retain the organoleptic characteristics and guarantee the product's integrity right up to delivery. The order is carried out, with the exception of unforeseen circumstances, within 48 hours of order confirmation.
Bring on your table the scent and flavor of the Truffle just gathered.
Photo Credit: ALEXALA – Tourist Board Alessandria & Monferrato