Wine & Cheese
Each wine has its own cheese! On the occasion of Cheese, here is a mini guide dedicated to the perfect pairing.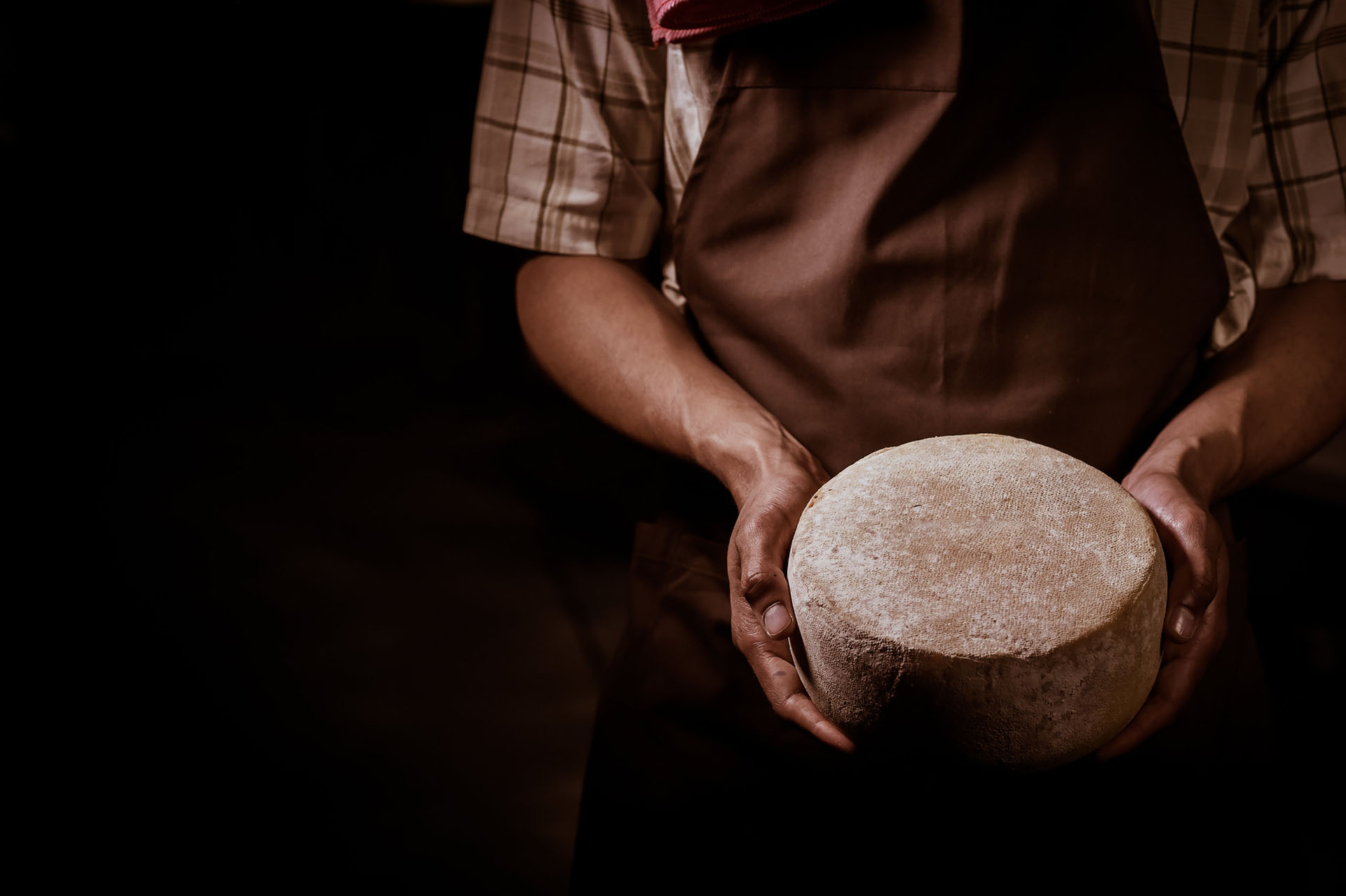 Fresh Cheeses
Ricotta, Nostrale giovane, Paglierina, Toumin del Mel
Serve fresh cheeses in single portions along with bread and grissini as an aperitif.
Their delicate aromas and soft fragrances are ideal for accompanying fresh and young white wines: Favorita and Arneis.
Medium-aged Cheeses
Rachera, Bra tenero, Nostrale, Murazzano, Robiola di Roccaverano
Medium-aged cheeses have more intense aromas and flavors than fresh cheeses and are ideal for accompanying young and fragrant red wines.
We recommend pairing medium-aged cheeses with Dolcetto grape wines, leaving you the pleasure of discovering which DOC or DOCG certified wine is best suited for this type of cheese.
A small tip? Fatty cheeses prefer round wines, whereas low-fat cheeses should be accompanied by low-alcohol wines.
Short-seasoned cheeses should be paired with fresh wines, while more full-bodied cheeses go well with structured wines.
Aged Cheeses
Castelmagno, Bra duro, Grana Padano
Cheese wheels that rest in the dairy farm for a long time before reaching our tables have more time to mature and transform scents and flavors into more complex aromas and tastes.
They are usually characterized by a "tingling" on the tongue that produces an increase in salivation: this is the so-called umami taste, considered the sixth taste by the Japanese who have literally called it "savory".
It is due to these characteristics that seasoned cheeses go well with wines that have been refined at length and aged in wood, such as Barolo and Barbaresco; wines that have complex and refined aromas and tastes.
Blue Cheeses
Blu, Gorgonzola
These are cheeses with persistent and intense tastes and are normally difficult to pair.
Try tasting them together with a glass of delicious passito: the sweet and savory contrast will thrill your taste buds!
The cheese of Langa
Discover our guide on cheese from the province of Cuneo, Langhe and Roero: you'll find lots of suggestions and fun facts on the world of dairy craftsmanship! Keep on reading »